ABOUT MY PRACTICE
Good architecture can to a large extent be attributed to creativity. It should be imaginative and original, inspired and inspiring.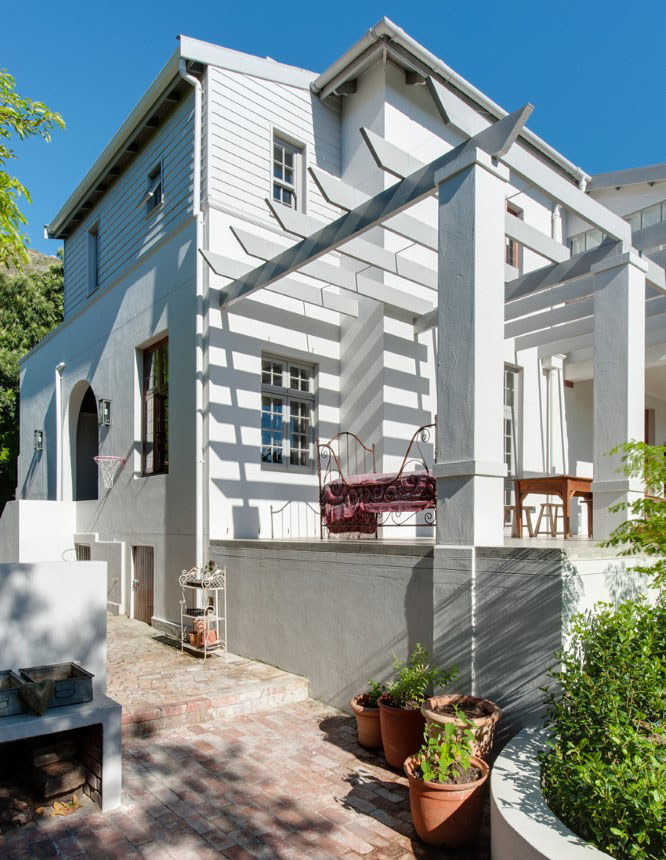 I was privileged to be born into a home blessed by an abundance of these traits: my earliest creative inspiration came from my parents, both avid and meticulous crafters, diligent DIYers and dedicated gardeners. I am Capetonian by birth and my practice is based in the Boland town of Paarl, from where I manage projects throughout the Western Cape and further afield. I have a passion for the vernacular architecture of the rural Cape and, together with emphasis on the imperatives of energy efficiency and response to climate, it informs many aspects of my design approach.
My métier is domestic architecture and I am oriented towards the painstaking attention to fine detail essential to all aspects of house design, administration and construction. My early years as an architect were mostly dedicated to 18th & 19th century heritage buildings, but I also have a special interest in the renovation of houses and other buildings from more recent periods, and giving them a contemporary edge. In addition, I derive much fulfilment from the interior design and, ultimately, furnishing of my projects.
My designs are site, context and client specific, rather than conforming to a predetermined style. I offer a dedicated and personalised service to my clients with whom I work personally for the duration of a project, from inception and concept, detail design and documentation, to site administration and conclusion. If required, I am equally comfortable focussing on any particular stage(s) of a project, according to the client's specific needs.
I pride myself in preserving a vanishing art by producing handcrafted drawings (as opposed to computer generated ones) for most of my projects. This allows for both the intimate exploration of the minutiae of architectural detail and broader perspectives of design concepts.
I find rejuvenation, and chance inspiration for my work, by undertaking regular excursions on my mountain bike, and occasional vacations in the Karoo.
CURRICULUM VITAE
Learn more about Maryna Pretorius as sole practitioner of Maryna Pretorius Architect. Maryna qualified from the University of Port Elizabeth (Nelson Mandela Metropolitan University) and founded her own practice in 2001.
PRESS & PUBLICATIONS
Maryna Pretorius Architect's work has been published in various home and interior design magazines. Please click on the link below to see references of publications of my work.